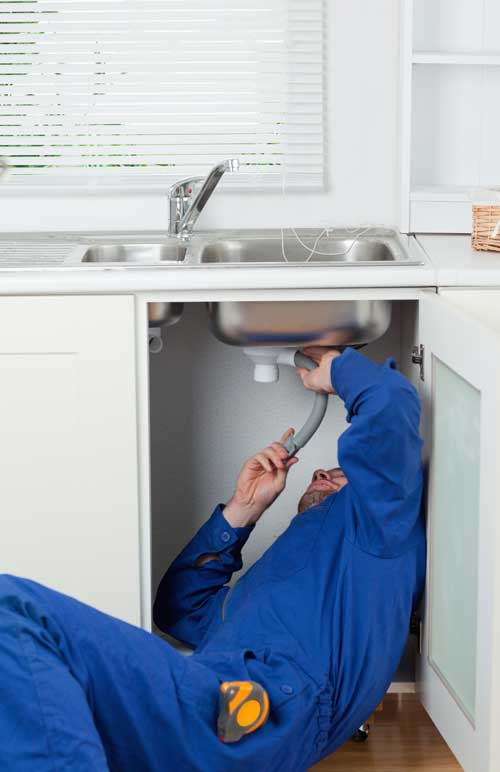 Absolute Plumbing & Drain Cleaning Services
Serving Central Virginia Areas
Welcome to Absolute Plumbing & Drain Cleaning Services Inc. We are a full service plumbing company serving Central Virginia and the surrounding areas. We deal with everything from complicated repairs to drain cleaning and more. Regardless of the plumbing problem that you face, we are sure that we have the solution. For the best plumbing service, always call Absolute Plumbing & Drain Cleaning Services Inc.
---
A Solution to Every Problem
At Absolute Plumbing & Drain Cleaning Services Inc, we know that plumbing emergencies don't typically happen during business hours. We also know that these things can crop up and make a big mess in next to no time. We are proud to be able to offer our customers 24 hour emergency plumbing services. You will pay the same amount at 3AM in the morning as you would at 1PM in the afternoon. This is just another way that we go that extra mile for our customers.
Your Satisfaction Guaranteed
At Absolute Plumbing & Drain Cleaning Services Inc, we take pride in the work that we do and we are always striving to improve our skills. In our opinion, our job is not complete unless our customers are completely satisfied with the work we have performed in their home. We go out of our way to ensure that before we leave your home, that your plumbing issue is solved and that you're pleased with our service.
24 -Hours Emergency Services
Uniformed, Licensed Plumbers
Licensed and Insured
Discounts to Senior Citizens and Military
Call For Details About a Free Estimate
Is it time once again to have that septic tank cleaned? Or maybe you woke up to a large puddle on your bathroom floor? Regardless of the problem at hand, we are confident that we will be able to fix it with ease. Please call us today for a free plumbing estimate, we would be more than happy to help you out.
If you have an emergency plumbing need, simply call our 24 hour Emergency Service line
Quick and Reliable Repair of Your Plumbing, Sewer & Septic Needs
Let Us Do The Work!
Why bother messing with a clogged drain or other plumbing issue on your own?
Often times, not only can it be frustrating without the proper tools, you can actually make the issue worse.
Give us a call instead! We come fully equipped with the right tools and cameras that can see every angle, so that we can solve your plumbing problem with ease.
24/7 Emergency Response
(434) 977-6989